The Northern California Cherry Blossom Festival is honored to announce Kina Grannis as our 2023 Grand Marshal. There will be opportunities to see her in the Grand Parade, experience her performance at the George Yamasaki, Jr. stage (Peace Plaza), and meet her at the Be The Match booth (Peace Plaza Promenade) on Sunday, April 16, 2023.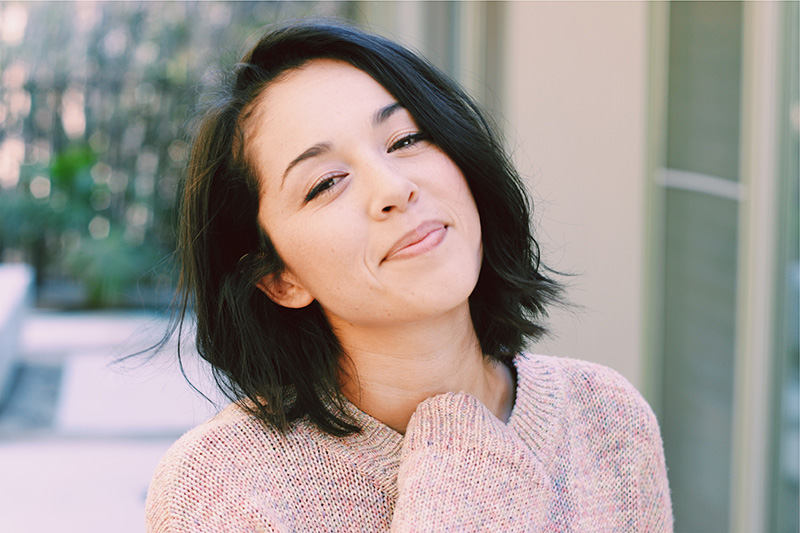 Kina Grannis is a musician and actress most recently known for being featured in the hit film Crazy Rich Asians, where she performed her viral cover of "Can't Help Falling In Love" in the iconic wedding scene. She has performed on Jimmy Kimmel Live and Ellen and sold out tours worldwide. Her songs and videos have amassed over a billion streams, and she continues to regularly release music to her millions of followers.
Grannis is currently leading a worldwide campaign to find a life-saving donor for her mother who has bone marrow cancer. Kina's mother is Japanese, and there is very little representation of AAPI folks in the donor registry, so the campaign has gained particularly fervent support. It has garnered the support of a long list of influencers and celebrities, including actors Gemma Chan, D'arcy Carden, and Harry Shum Jr, youtubers Colleen Ballinger, Kurt Hugo Schneider, and The Bucket List Family, musicians Aloe Blacc, top chef winner Melissa King, comedian Ronny Chieng, among many more. She and her sisters are looking to share this story far and wide, not only in the hopes of saving their mother, but to save the lives of many others with blood cancers in need of finding their match. They have signed up over 6,000 potential donors already in the US alone, as well as many more worldwide, and they're only just getting started.
Kina is partnering with Be The Match, a national organization committed to finding bone marrow donors for patients in need. Kina and her family will be at the Festival hoping to spread the word and find a match for her mother. Please visit the Be The Match booth to register!