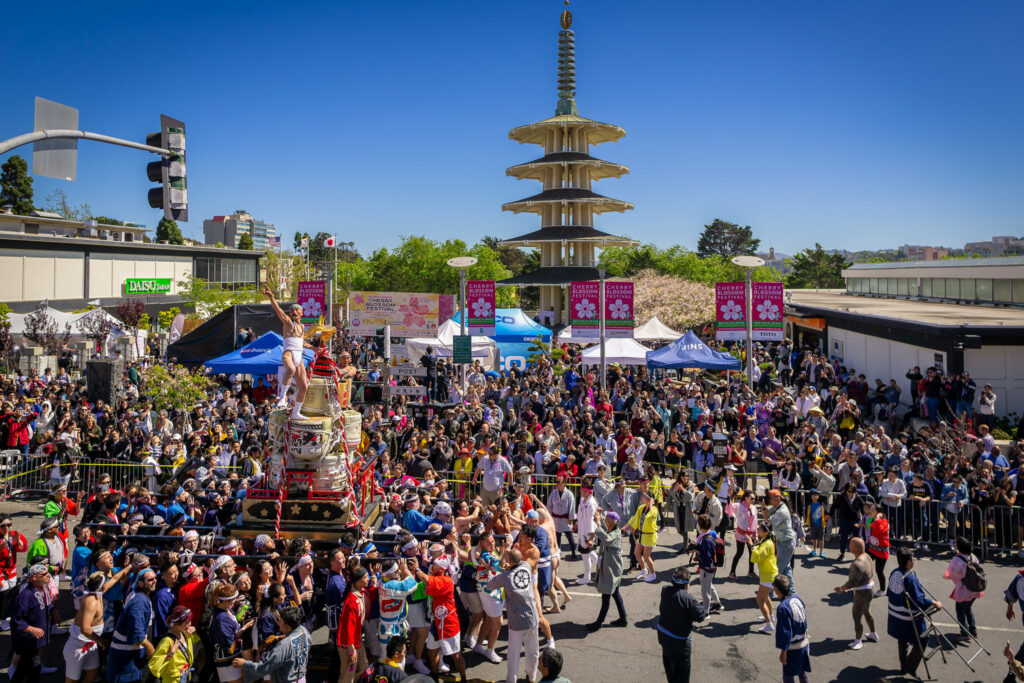 The Northern California Cherry Blossom Festival Grand Parade brings color and cheer to the streets of San Francisco and Japantown! At a future in-person festival, the Grand Parade will occur on the final Sunday of the Festival. A lively procession of taiko drummers, dancers, and decorative floats will celebrate the Festival and the Japanese traditions that thrive here in Northern California.
Parade Route
The Grand Parade will depart the Civic Center Plaza at 1:00 P.M., proceeding up Polk Street to Post Street, and ending in Japantown at Post and Fillmore Streets.
Streams of colorful floats will be carrying individuals of Japanese American and other Asian American communities. Japanese classical (Buyo) and folk (Minyo) dance groups from around the U.S. and Japan will perform throughout the parade route like a myriad of floating butterflies. Highly honored Boy Scout Troops from the Japanese American communities will march proudly along the streets. The Northern California Cherry Blossom Festival Queen and her Court, as well as sister festival courts will cascade their way to Japantown in beautiful floats. Anchoring the parade is the hoisting of the San Francisco Taru Mikoshi by over one hundred strong individuals. It is a spectacle not to be missed, so be sure to come on out to cheer on the hundreds of participants!