For the past 36 years, the Northern California Cherry Blossom Festival has thanked seniors in the local Japanese American community for their volunteer services. Each year, honorees are nominated by local community organizations. We are inspired by their stories and honor these community heroes.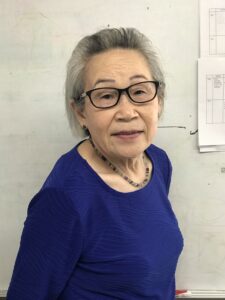 NORIKO KUSUMOTO
Nominated by the San Mateo Japanese American Community Center (SMJACC)
Born in Yamaguchi, Japan, Kusumoto moved with her husband to San Mateo from Chicago in 2002 to be closer to her granddaughter. She has been volunteering at SMJACC for more than 16 years as the librarian. Kusumoto and her husband help to maintain the garden and they also help out whenever and wherever they can. At the annual rummage sale, Kusumoto makes table top planters with succulents and other plants using Japanese cups and bowls. She started coordinating ping pong at the center in 2011 and oversees the weekly potluck lunch for the volunteers. Being a kind and friendly person, Kusumoto welcomes everyone who comes to SMJACC with a smile, whether they come to borrow books, play ping pong, or share a meal. The San Mateo Japanese American Community Center is pleased to honor Kusumoto as their 2023 Senior Appreciation Brunch honoree.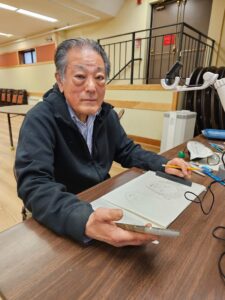 RICHARD TOKESHI
Nominated by Kimochi, Inc.
Tokeshi had worked for Kimochi for more than 40 years starting as a driver then as the Senior Center Coordinator, Transportation Coordinator and Club Nikkei Driver. He is still active at Kimochi, teaching portrait drawing to seniors. Since the 1970s, Tokeshi has volunteered with many organizations that support the Japanese American community in San Francisco. Currently, in addition to volunteering with Kimochi, Tokeshi also lends his time to Asian Pacific Islander Legal Outreach and the National Japanese American Historical Society. Tokeshi's desire to enrich the lives of elders is summed up in his words of advice to the younger generation of "treat your parents well and support the organizations that can help them." Kimochi is delighted to honor Tokeshi as their 2023 honoree.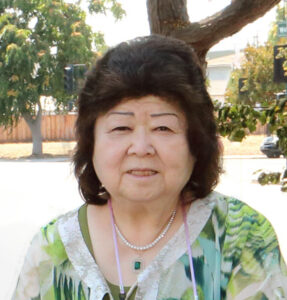 JANET MITOBE
Nominated by Eden Japanese Senior Center (EJSC)
When Mitobe retired from her florist business, she joined the Eden Seniors program and became the corresponding secretary. She is a current Board Member and past President of both EJSC and Eden JACL. Mitobe has been involved with EJSC for 50 years doing many different activities such as transporting seniors, organizing volunteers for the Eden food booth at J-Sei, leading the Senior Boutique, and coordinating special events and field trips. She is involved with other such as the Japanese American Memorial Art project that marked the site of where Japanese Americans assembled to leave for camp in May 1942. Mitobe feels rewarded by helping out seniors and seeing them happy and advise youth to "get involved anyway you can." The Eden Japanese Senior Center is grateful to have Mitobe as their 2023 honoree.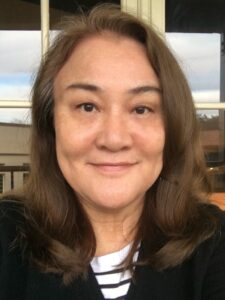 NOBUKO GREENLEAF
Nominated by Yu-Ai Kai
Greenleaf has been a volunteer at Yu-Ai Kai for over 20 years along with her husband Bob after they moved to San Jose. They help with events, dine-outs, mailings, and other tasks as needed. Nobuko was born in Hokkaido, Japan and retired from Mitsui Bank. She was the co-organizer of the Japanese Reading Library as Yu-Ai Kai and involved with the Ishizue South Bay Japanese Community Network where she has served as their president since 2017. Nobuko enjoys supporting Yu-Ai Kai in providing services to their Japanese reading library and encourages young people to read and write Japanese more. Yu-Ai Kai is honored to nominate Nobuko Greenleaf for volunteerism.