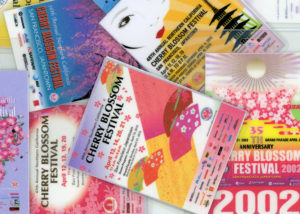 Thank you for your interest in covering the upcoming Northern California Cherry Blossom Festival. Over 220,000 visitors from around the greater Northern California and the world attend our Festival over two weekends.
Media Requests
We appreciate the coverage that adds and enriches people's experience. Please contact us for additional media requests.
Press Passes
A media pass is not required for taking photos or videos of most events. For the Grand Parade, only media with a pass will be allowed on Post street for safety reasons.
Due to the increase of social media coverage, there will be some changes to the Press Passes for 2020. Those who request passes should be associated with an accredited media outlet. Individuals who received media passes in previous years but did not share the media with the festival may not get a pass this year.
To apply for credentials, the request form must be filled out in its entirety to be considered two weeks before the Festival.
Please fill out the Press Pass Request form. We will be in touch shortly.
Thank you for your interest in our Festival.