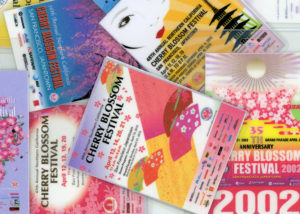 Thank you for your interest in covering the upcoming Northern California Cherry Blossom Festival. Over 220,000 visitors from around the greater Northern California and the world attend our Festival over the two middle weekends in April. Enjoy these tips to improve your photography experience at the Festival!
Media Requests
We appreciate media coverage that adds and enriches the experience of the Festival's participants and community. Visit Mark Shigenaga's Committee Member Spotlight blog to see good examples of photos captured in our Festival. Please contact us for additional media requests.
Press Passes
A media pass is not required for taking photos or videos of most events. In the Grand Parade, only media persons with a pass will be allowed on Post Street for the safety of the Festival participants and attendees. Without a media pass, we recommend showing up early on the final Sunday to save a close spot to the Grand Parade, to view and capture the festivities up close.
Due to expanding social media coverage, there will be some changes to the press passes. Those who request passes should be associated with an accredited media outlet. We kindly request that media pass holders share the Festival content with our team. As media passes are limited for safety and security, we will prioritize professional photographers who promptly deliver media content to the PR/Marketing committee. Individuals who received media passes in previous years but withheld their Festival media may not receive a pass for the upcoming Festival.
To apply for credentials, the request form must be filled out in its entirety to be considered two weeks prior to the Festival.
Please fill out the Press Pass Request form. We will be in touch as soon as we can.
Thank you for your interest in our Festival.