The Northern California Cherry Blossom Festival® (NCCBF) is one of California's most prominent celebrations of Asian traditions. Each year, over 220,000 people attend this dazzling display showcasing the vibrant colors and grace of the Japanese culture, and the rich heritage and diversity of the Japanese American community. Please join us as an attendee, volunteer, and/or sponsor of this popular Japanese American community event.
All are welcome to join in the festivities as we celebrate the blooming of the cherry blossoms and Japanese and Japanese American culture. The Festival features Japanese cultural performances, traditional arts, live music, the annual Queen Program, and more. This event is free and open to the public, made possible by the generous donations and support from our corporate and community sponsors and Festival supporters.
The NCCBF is one of the largest cherry blossom festivals outside of Japan, second to the festival in Washington, D.C., and held at one of three remaining officially designated Japantowns in the United States. This mid-April Festival takes place over two weekends, symbolizing the arrival of spring and cherry blossoms in the famously fog-shrouded San Francisco.
2023 Executive Committee
Quillan Rusky, Festival Co-Chair
Matt Nagatomi, Festival Co-Chair
Yuki Nishimura, Executive Committee Secretary
Yumiko Ishii, Consulate General of Japan
Ryan Okada, Consulate General of Japan
Carol Kawasaki Wong, Japanese Chamber of Commerce
Aya Dorwart, Japanese Chamber of Commerce
Stephanie Gee, Arts & Crafts
Kiyomi Noguchi, Children's Cherry Blossom Village
Elena Nielsen, Cultural Groups
Naomi Takahashi, Cultural Groups / Public Relations/Marketing
Tomohisa Mori, Fundraising and Sponsorship
Kiyomi Takeda, Fundraising and Sponsorship, Raffle
Wayne Yoshida, Grand Parade
Shingo Tanaka, Grand Parade
Seiko Fujimoto, Japan Groups
Aki Nagatomi, Info Booth
Karen Kai, Info Booth
Wayne Chin, Logistics
Vince Ushikubo, Logistics
Yoshi Windle, Logistics
Bradley Menda, NPO Food Bazaar
Melvin Kon, NPO Food Bazaar
Greg Viloria, Public Relations/Marketing
Maya Hernandez, Queen Program
Yuka Walton, Queen Program
Benh Nakajo, Queen Program
Cara Mia Barnacascel, Sapporo Beer Booth
Grant Tsuji, Sapporo Beer Booth
Wayne Leong, Webster Street Stage
Festival Advisers
Kiyomi Takeda
Richard Hashimoto
Allen Okamoto
Shinichi Seino
Community Supporters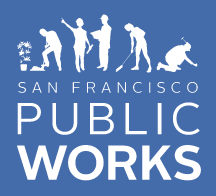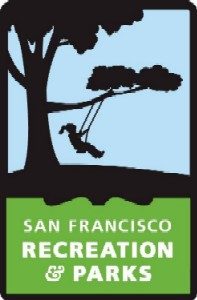 Fiscal Sponsor
Sakura Matsuri, Inc. is the fiscal sponsor of the NCCBF. Sakura Matsuri, Inc. is a 501(c)(3) non-profit charitable organization committed to the preservation, promotion, and education of the traditions and culture of Japan and the Japanese American communities.
The federal tax identification number is 93-1141006.
2023-2024 Board of Directors
Allen M. Okamoto (Chair) – Owner-Broker, T. Okamoto and Co.
Kiyomi Takeda (President) – Occupational Therapist, California Pacific Medical Center
Benh Nakajo (Vice President) – Account Executive Sales, Japan Airlines North Western Region
Ryan Okada (Secretary)
Misako Maki Sack (Chief Financial Officer) – International Business Specialist, Morrison & Foerster LLP
Seiko Fujimoto – Retired, Japantown Merchant
Shohei Takatani – Occupational Therapy Clinical Specialist, Stanford Medicine