56th Annual Northern California Cherry Blossom Festival
April 8-9 & 15-16, 2023
Welcome everyone, and thank you for attending the 56th Annual Northern California Cherry Blossom Festival.
It's exciting to welcome everyone back again to our Festival for another year in person. Being able to bring together not only our community but all those who want to celebrate Japanese American and Japanese Culture with us is such a privilege for us both.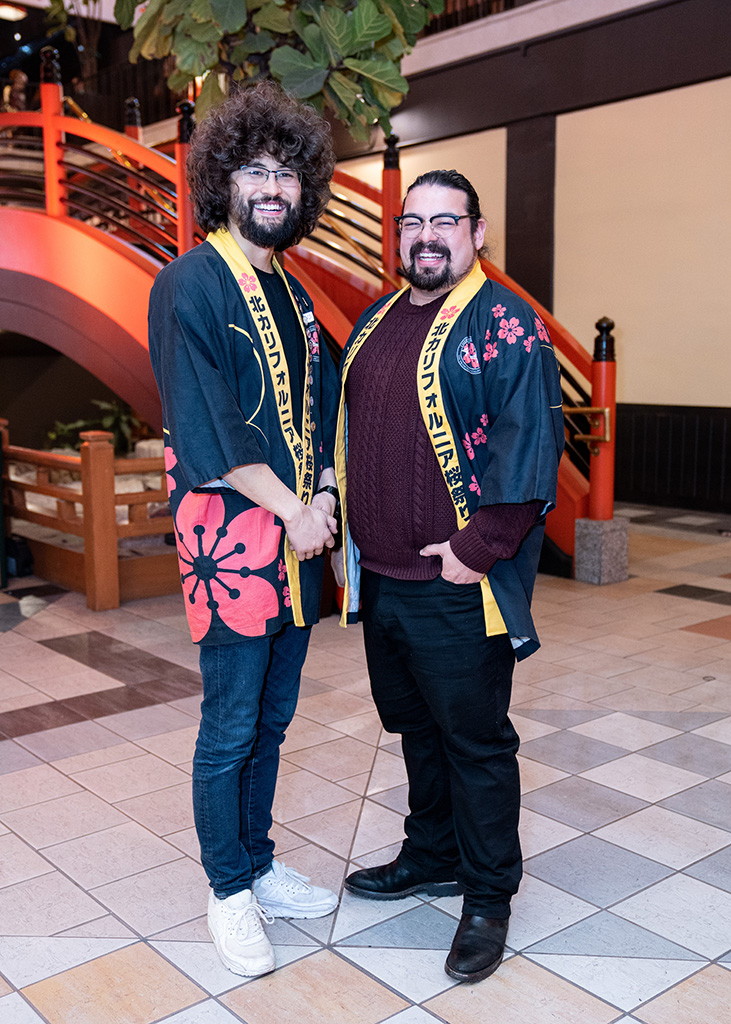 As we have continued building back not only our Festival but Community, it has been amazing to see so many new people come together to take on many new roles and responsibilities. Seeing the motivation of this next group has been such an inspiring experience. They, along with our long time staff, have helped create a Festival not only to be proud of but to enjoy. Among those things, we are excited to see the return of two staples to the Festival that we were not able to bring you last year – our Webster Street Stage and the Grand Parade.
Hopefully, the return of these institutions of the Festival will mark the beginning of a prosperous year for not just the Festival but for our Community as a whole.
So again, we would like to thank you all for attending and supporting the Community. We would like to thank everyone who worked so hard to put on the Festival – our families and friends for their sacrifice and support, to our partners in City Agencies, generous sponsors, to the silent partners on our own team to whom we owe a huge debt of gratitude. We thank them for their unwavering dedication to the Festival and for their support of the vision we had coming into this year. There are so many who are not recognized enough for the vital role they have played on the Chair Team and to the Festival at large.
We hope you all enjoy your time visiting our Festival this year. Please make sure to do so safely with consideration to those around you, whether they are fellow guests or our many hardworking volunteers, vendors, and participants.
Matt Nagatomi and Quillan Rusky
---
Welcome to the Northern California Cherry Blossom Festival®, one of California's most prominent celebrations of Asian traditions and the largest Cherry Blossom Festival on the West Coast. All are welcome to join in the festivities as we celebrate Japanese and Japanese American culture with you, live and in Person again!
Support our Festival by becoming a sponsor, volunteer, and/or attendee of this popular Japanese American community event. This event is free and open to the public.
Since 1968, the Festival serves to cultivate the continued alliance between Japan and the United States using culture as its bridge. Each year, over 220,000 people attend this dazzling display showcasing the vibrant colors and grace of the Japanese culture and the rich heritage and diversity of the Japanese American community.