Save the Date for the 2021 Northern California Cherry Blossom Festival
April 10-11, 17-18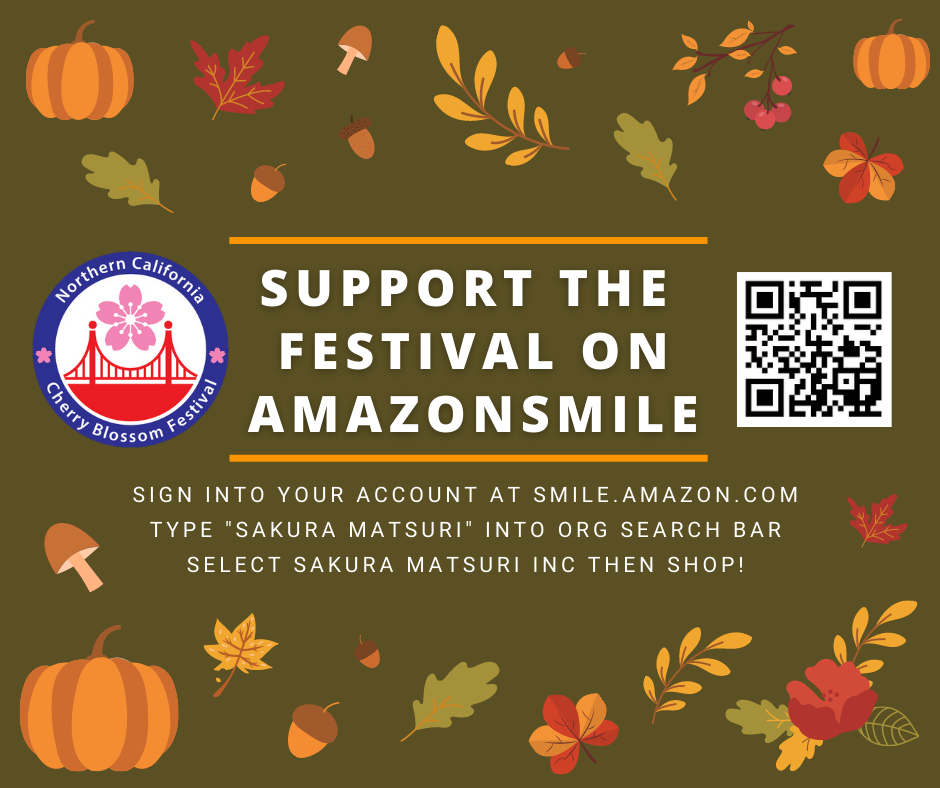 Support the Festival using AmazonSmile
The holidays have arrived, and we invite you to support the Northern California Cherry Blossom Festival while you shop for gifts! Add our nonprofit organization, Sakura Matsuri Inc. to your AmazonSmile account before scoring the next lightning deal.
Before you add to cart, add us to AmazonSmile:
See http://bit.ly/nccbfsmile or scan QR code
Sign in to your Amazon account, then tap "Start Shopping" button
Shop as usual with the same items and prices, with no extra cost to you
On the computer, make sure your web browser is smile.amazon.com.
On iOS and Android phones, activate AmazonSmile on Amazon Shopping app settings.
Once you're signed up, 0.5% of your purchases go directly to support festival programming. Thank you for supporting our festival while you shop for family and friends!
---
Welcome to the Northern California Cherry Blossom Festival®, one of California's most prominent celebrations of Asian traditions and the biggest on the West coast. Since 1968, the Festival serves to cultivate the continued alliance between Japan and the United States using culture as its bridge. Each year, over 220,000 people attend this dazzling display showcasing the vibrant colors and grace of the Japanese culture and the diversity of the Japanese American Community.
All are welcome to join in the festivities as we celebrate Japanese and Japanese American culture in San Francisco's Japantown! We expect this year to be filled with special events and new attractions.
Please join us and become a sponsor, volunteer or visitor of this popular Japanese American community event. The event is free and open to the public. Vendors will be charging for their food and retail products. Some specialized events will require a fee.