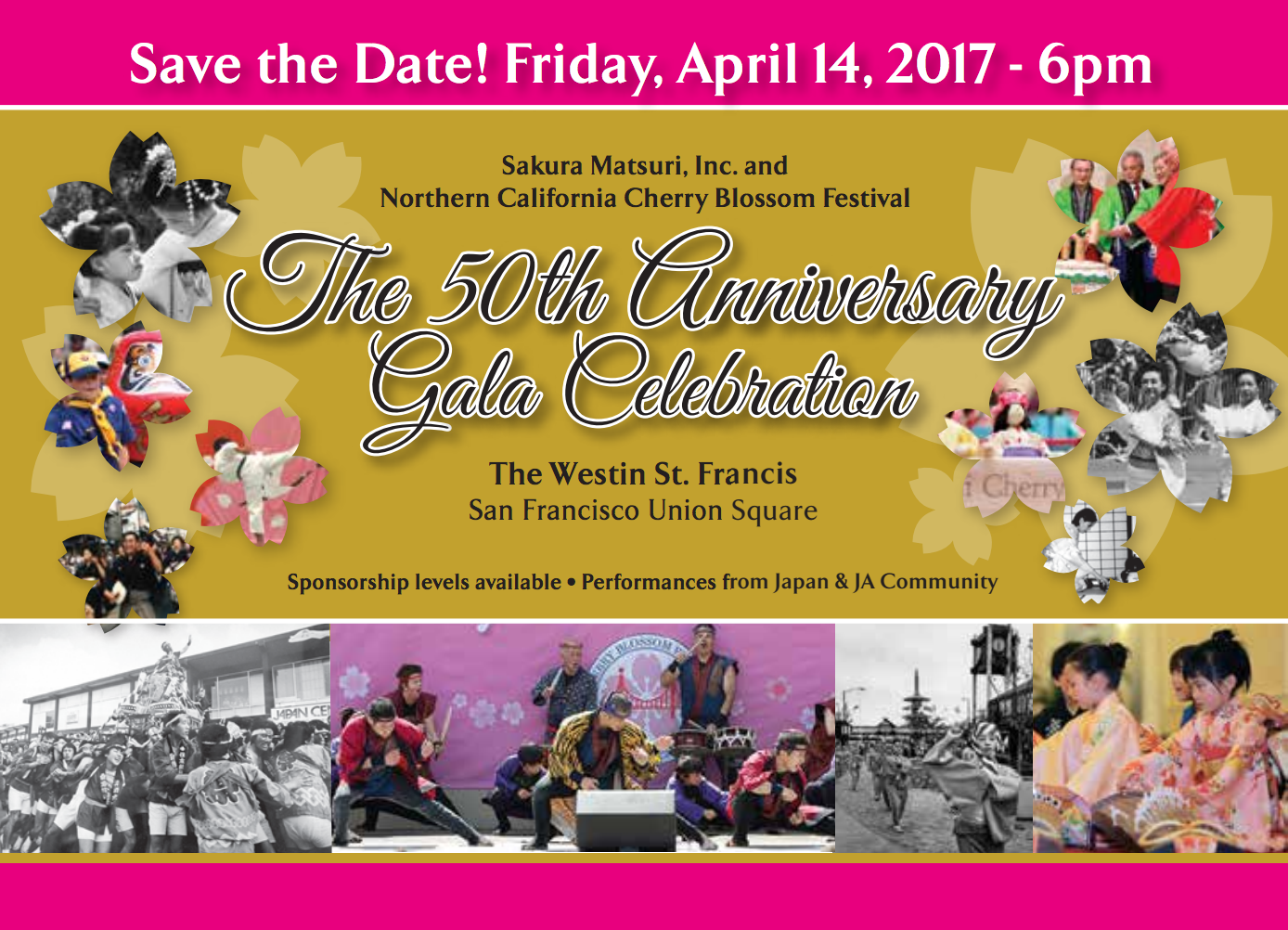 50th Anniversary Gala – A Golden Journey
Friday, April 14 | 5:30PM
Westin St. Francis Hotel
$175.00
2017 marks the Northern California Cherry Blossom Festival's 50th anniversary. To kick-off this momentous event and festivities on the second weekend of April in San Francisco, The Sakura Matsuri, Inc. and the Northern California Cherry Blossom Festival will be hosting a gala and you are cordially invited to join in the celebration.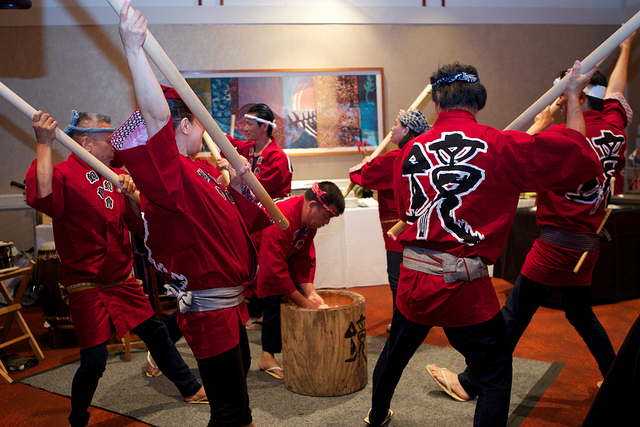 This 50th Anniversary Gala is a first of this kind of event for the Cherry Blossom Festival. This milestone warrants a huge celebration, both to commemorate San Francisco's Japantown 50 years of Japanese culture, history, and achievements and to look forward to the Japanese American community as it continues to blossom and pass on the Japanese heritage to future generations.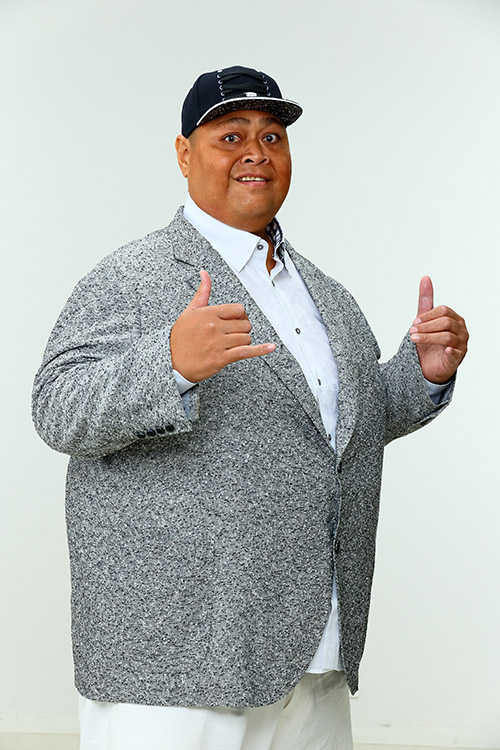 To make this gala truly a memorable experience, the celebration will be held at San Francisco's iconic and historic Westin St. Francis Hotel in Union Square. Please join us for a cocktail reception, an elegant sit-down dinner and enjoy an evening of special entertainment. Jana Katsuyama from KTVU Channel 2 News will be the gala's Master of Ceremonies. Amongst the special guests attending the gala are the festival's Grand Parade Grand Marshal – 3 times sumo wrestling champion, Konishiki Yasokichi and the Cherry Blossom Festival Queen and Court.
The gala's exciting program includes taiko drumming by the Buddhist Church of San Francisco's Taiko Kids and Jiten Daiko, mochitsuki, a Japanese tradition of pounding of sweet rice to make mochi perform by the Kagami Kai Group, and a number of groups from Japan performing dances. There will also be a silent auction with fabulous prizes like a hotel stay package, sake, wines and artisanal arts and crafts generously donated to the gala. For the complete list of silent auction prizes, please see the gala's webpage.
This golden milestone is a great opportunity to get involved and be part of the cultural preservation and to celebrate cultural diversity that makes San Francisco one of the most unique and diverse places to live and visit. The Cherry Blossom Festival is one of California's most prominent celebrations of Asian traditions and has served as a cultural bridge strengthening the bond between America and Japan.
Tickets are $175.00 per person, available until April 3, 2017. So get your tickets soon!
Black-tie or festival attire optional.
Gala Sponsorship Levels Available
Gold Sakura: $10,000
Silver Sakura: $5,000
Bronze Sakura: $3,000
Community Table sponsorship: $2,000
Table Sponsor: $1,500
We look forward to celebrating this special evening with you. For more information, please email: gala@nccbf.org
Melody Lee
Social Media Manager/Guest Blogger