Ticket sales are now closed
Sakura Matsuri, Inc. and the Northern California Cherry Blossom Festival
Cordially Invites You to
The 50th Anniversary Gala Celebration
Friday, April 14, 2017
5:30pm – Cocktails
7:00pm – Dinner
8:00pm – Program
Black Tie or Festive Attire Optional
The Venue

Westin St. Francis Hotel
335 Powell Street
San Francisco, CA
Master of Ceremonies

Jana Katsuyama, KTVU Channel 2 News
Special Guests Include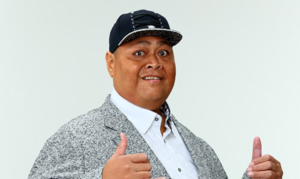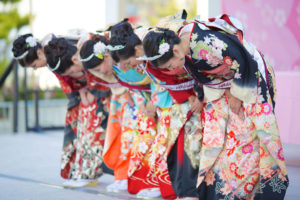 The opening of the Gala will be a taiko drumming performance by:
The Buddhist Church of San Francisco's Taiko Kids and Jiten Daiko.
Mochitsuki by Kagami Kai
Silent Auction featuring:
Origami Artist and former Cherry Blossom Queen, Linda Mihara will be donating a special design of 1000 origami cranes on behalf of the Cherry Blossom Alumnae.
The paper cranes were folded by the Festival's former Queen and Court members in commemoration of the Festival's 50th Anniversary.
Hawaii local artisan and former Cherry Blossom Festival Queen, Cynthia Reiko Mar, will be donating hand made girl's dresses made from rice sacks and handmade necklaces.
Toto will be donating the Neorest 500H (Washlet including limited installation)
Toto will also be donating the Washlet G400 (Washlet including limited installation)
2 Cases of sparkling sake from Iwate – generously donated by Mr. Hiroshi Tsutsumi of YS Tours in Sendai.
www.seisyu-kanzan.com/ohhou.html
Former Cherry Blossom Queen, Gail Ideno Tanaka and her husband, Dean Tanaka are donating Adobe Creative Cloud Photography Plan (1 year subscription) to the festival's Gala auction. This includes the popular photo editing software Photoshop and Lightroom: https://www.adobe.com/creativecloud/photography.html
The Ikebana Teacher's Federation will be donating a large floral display and Ikebana lessons.
The Westin St. Francis has donated a one night stay in a Deluxe Tower Room
plus breakfast in the Oak Room for two.
One case of wine.
Our 50th Anniversary Northern California Cherry Blossom Festival Hanten.
Gala Sponsorship Levels Available
Gold Sakura     $10,000
Silver Sakura     $5,000
Bronze Sakura     $3,000
Community Table sponsorship: $2,000
Table Sponsor: $1,500
For more information, please email: gala@nccbf.org