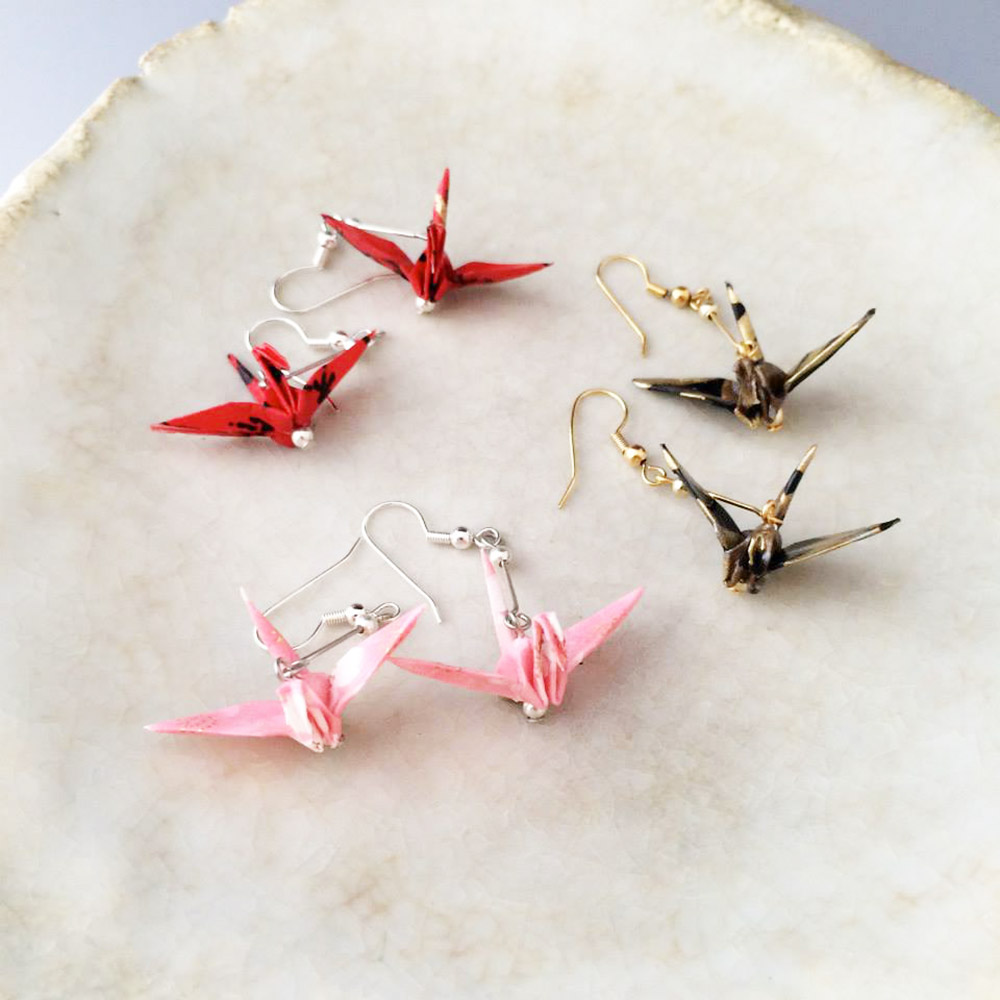 This April, the Northern California Cherry Blossom Festival celebrates its 50th annual festival. It will be held on Saturday and Sunday April 8-9 (Facebook event) and April 15-16 (Facebook event), 2017.
We talked to three vendors of our arts & crafts area to see how long they have been selling their products at San Francisco's Cherry Blossom Festival, and asked them about their experiences.
Kayoko Tachibana, Kayoko Designs
"This festival was my first big show in California," says Kayoko Tachibana of Kayoko Designs, who sells hand-crafted jewelry, designed with Japanese paper and metal. Kayoko and her husband Nori Tachibana relocated to Brooklyn from Fukuoka, Japan in 1989. Three years later they moved to San Francisco, and started selling their jewelry at the festival during the following year.
Tachibana uses Japanese rice paper – washi – and metals for her creations. Tachibana explains that she needs a special type of Japanese washi paper called Yuzen-shi, which is exquisitely printed rice paper developed in Kyoto.
"I started participating [at the festival] in 1993," Tachibana tells us. "I thought the Japanese theme of my creation was perfect for this festival," she adds.
Tachibana later also started to be an active supporter of other parts of the festival. She made silver sakura pendants, which were donated to the Queen and Court program for the first time around 1999.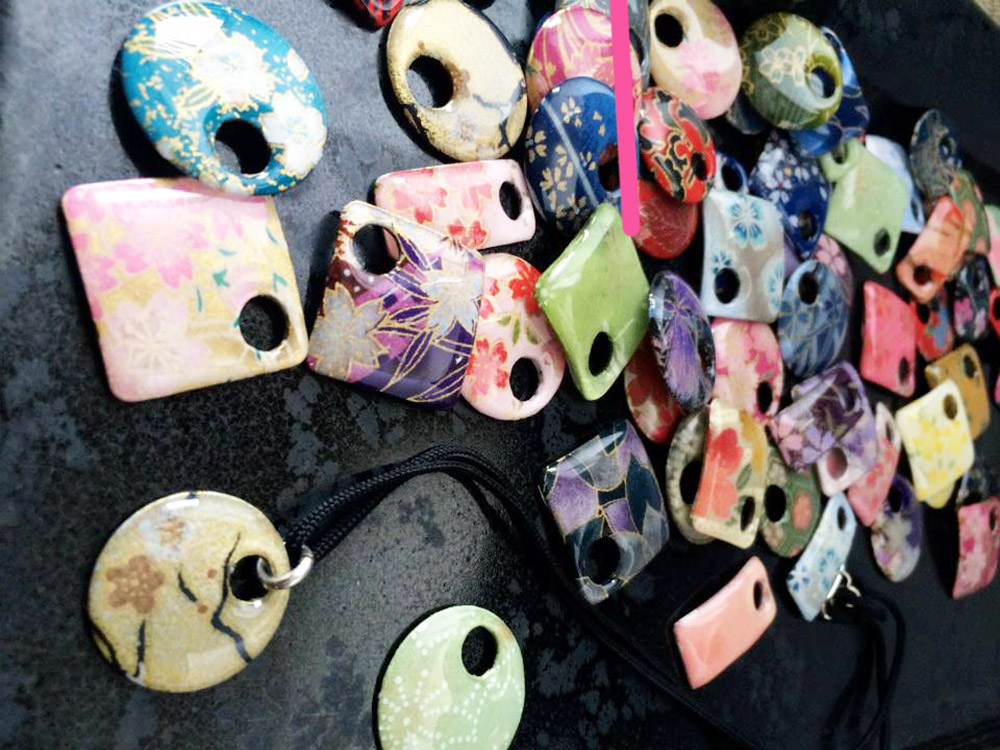 Brandt Fuse, Sumofish
"We've been a vendor there since 2003, so this will be our 15th year," said Brandt Fuse, whose brand is called Sumofish. He offers T-shirts with his illustrations, as well as mash-ups of Japanese and western things.
Fuse has been coming back, because he enjoys the fun atmosphere of the festival, and "it has become a great opportunity to see and hang out with a lot of friends who come out".
When asked about what he enjoys must, he mentions the times when it's sunny and he has a chance to hang out with friends at his booth.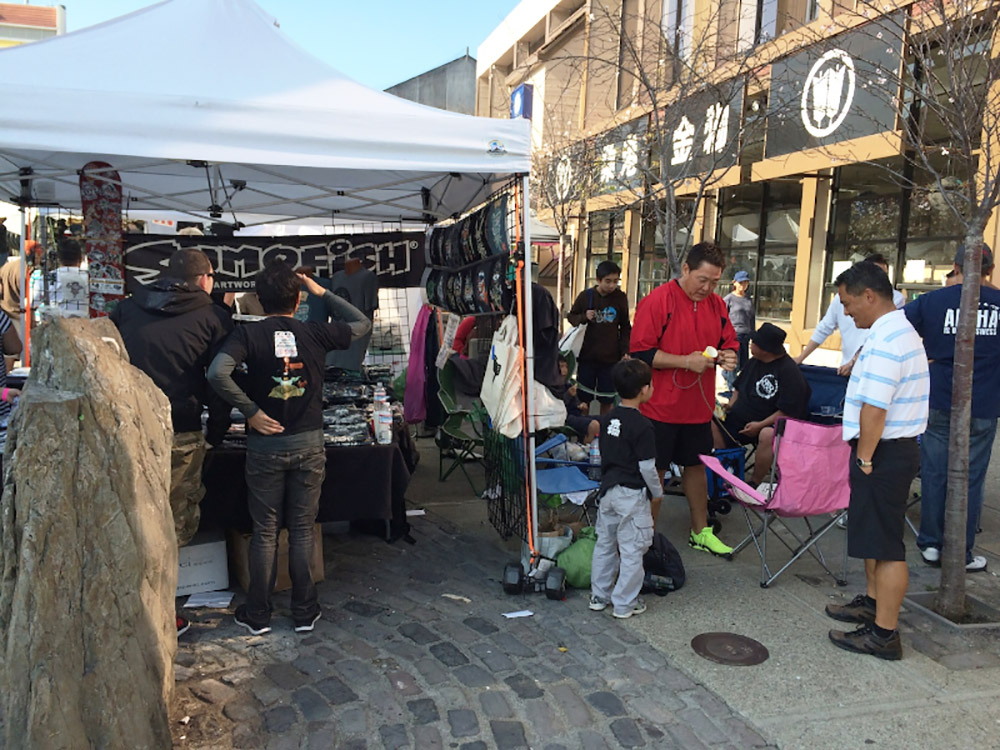 Waka Ozawa, WAKA
Another designer, who has been with the festival for decades is Waka Ozawa.
"I participated for over 30 years," Ozawa tells us. She sells accessories, such as handbags, as well as clothing created from vintage kimonos and obis.
Visit the first weekend of this year's festival (Facebook event) or the second weekend (Facebook event), to celebrate "A Golden Journey". The Grand Parade will take place on the second Sunday (Facebook event). And Sakura 360, the area honoring pop-culture exchange between Japan and America, with anime, gaming, fashion, and music will be open on both weekends.
Teresa Hammerl
Head of Inbound Marketing