Every year, our festival relies on 500+ volunteers to help produce the festival with a group of 40+ volunteers working year-round. To make this year a success, we need your help! Volunteers come back every year to donate their precious time from logistics(event production) to the parade. We use people of all ages and skills. If you are a Bi-lingual Japanese speaker, let us know and we will get you on board. Here are some opportunities to help at the festival:
2018 General Volunteer
Here are opportunities to help at all aspects of the festival. This is shift work and is in blocks of four(4) hours. You will get opportunities to help from registration to support. Perfect for people who have a big heart from high school to seniors.
Volunteer Sign Up Form.
2018 PR/Marketing/Social Media Team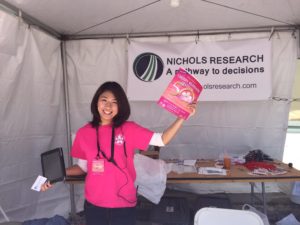 Welcome to the 2018 Social Media / Marketing Volunteer sheet. We appreciate and are grateful for your interest. We are looking for some people who not only are interested in Social Media and Marketing but also have social media and marketing experience. The team offers leadership opportunities for people who want to use their marketing skills. We have 4 days of programming over two weekends. We have some interesting social media concepts this year and we hope to have people like you to deliver them. If you have any questions, contact gviloria@nccbf.org
Sorry We Have Closed Volunteer Signups for 2018 – See you next year
2018 Sakura 360 Volunteer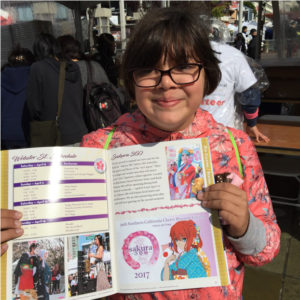 Thank you for your interest in helping the Sakura 360. The Sakura 360 area is home to pop culture, anime, gaming, fashion, and music for our generation. Our popularity has gained a huge presence. This year we will showcase a new artist alley, anime, cosplay, fashion and music stage programs.
2018 Sakura 360 Volunteer Form
2018 Taru Mikoshi Carrier Sign-up
Carry a huge 1,000-pound Japanese shrine with a beautiful golden phoenix atop nine barrels of sake through the streets of San Francisco's Japantown with a team of 169 other carriers as you participate in a 50-year old parade with thousands of onlookers cheering and staring at you in awe.
2018 Taru Mikoshi Carrier Sign-up