For the past 33 years, the Northern California Cherry Blossom Festival has thanked seniors in the local Japanese American community for their volunteer services. Each year, honorees are nominated by local community organizations. Although this year we were unable to celebrate these remarkable individuals at the Senior Appreciation Brunch, we would like to recognize them here for their dedication to the Japanese community. We are inspired by their stories, honoring these community heroes for Respect for the Aged Day.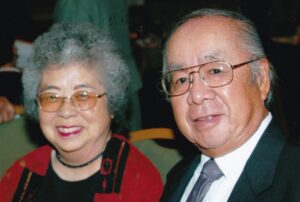 Dick (Digger) and Agnes Sasaki have volunteered at the Eden Japanese Senior Center for 16 and 22 years, respectively. Dick has helped with various housekeeping items and setting up the public address system, and Agnes has helped serve lunch and play the piano to accompany the seniors in singing Japanese songs. The couple offers rides to people who no longer drive, enabling them to attend events. The Sasakis have been active at the Eden Chapter of the Japanese American Citizens League as board officers and bazaar volunteers. Agnes is also in the Buddhist Church of Oakland's choir, where she organizes monthly services. The Sasakis are board members of the Wanto Hiroshima Kenjinkai and on the advisory committee for the "Local Americans: Japanese American Imprisonment During World War II" exhibit. During World War II, Dick's family were imprisoned in Tule Lake and Agnes' family were imprisoned in Poston, Arizona. The Sasakis are both retired–Dick from Lawrence Livermore National Laboratories as a mechanical designer and Agnes as a teacher. As volunteers, they enjoy seeing the seniors socialize and have something positive and fun to do.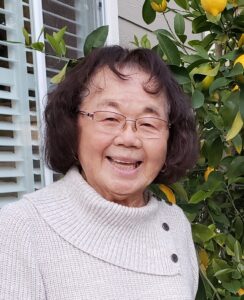 Grace Goto has volunteered at Sakura Kai Senior Center, J-Sei, the Berkeley Higashi Honganji Buddhist Temple and at Kaiser Permanente in Richmond. She was incarcerated at Granada (Amache) in Colorado during World War II. Goto has been on the Sakura Kai board of directors for 40 years and has been the chairperson of the J-Sei Crab Feed since its inception almost 30 years ago. Goto has been involved with the J-Sei Family Festival and lunch program for 10 years and is a weekly volunteer at Kaiser Permanente. She is "the right personality for this volunteer work – outgoing, positive and pleasant demeanor."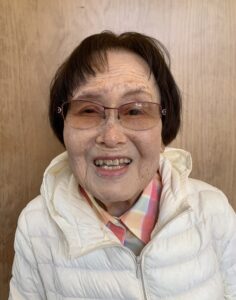 Toshiko Takahashi has been helping twice a week at Kimochi, Inc.'s lunch program for 23 years. She is Kimochi Home's receptionist, and feels the most rewarding experience of being a volunteer is "getting to know the seniors, seeing their smiles and the feeling of connection like they are long-time friends." Takahashi was born in Gifu, Japan, and graduated from the Tokyo Biblical Seminary. She came to San Francisco to study English and earned her accounting degree at the Grace Ball Secretarial College. She became an accountant for the state of California and retired after 20 years.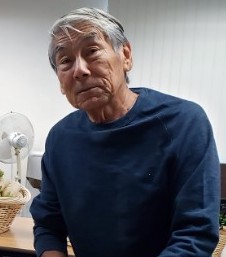 Al Nakahara has been helping once a month at the Yu-Ai Kai lunch program and as their landscaper and Boy Scouts mentor. He retired after more than 50 years as a licensed concrete contractor and landscaper and maintains the senior organization's grounds. Nakahara assists seniors who face challenges in dealing with contractors due to their lack of proficiency with the English language, or who run the risk of being scammed. Nakahara's volunteer work enables him to make seniors smile. He says it feels great to be alive and to be able to help others.
---
Respect for the Aged Day (敬老の日, Keiro no Hi), is a public holiday in Japan to honor and celebrate older adults. It takes place every 3rd Monday of September. We want to take this time to express our gratitude and appreciation for our Japanese seniors, to honor their heritage, strength, and vitality.
See additional biographies of past honorees on our Senior Appreciation Brunch event page!