Miniature Japanese trees, natural stone artwork and appreciation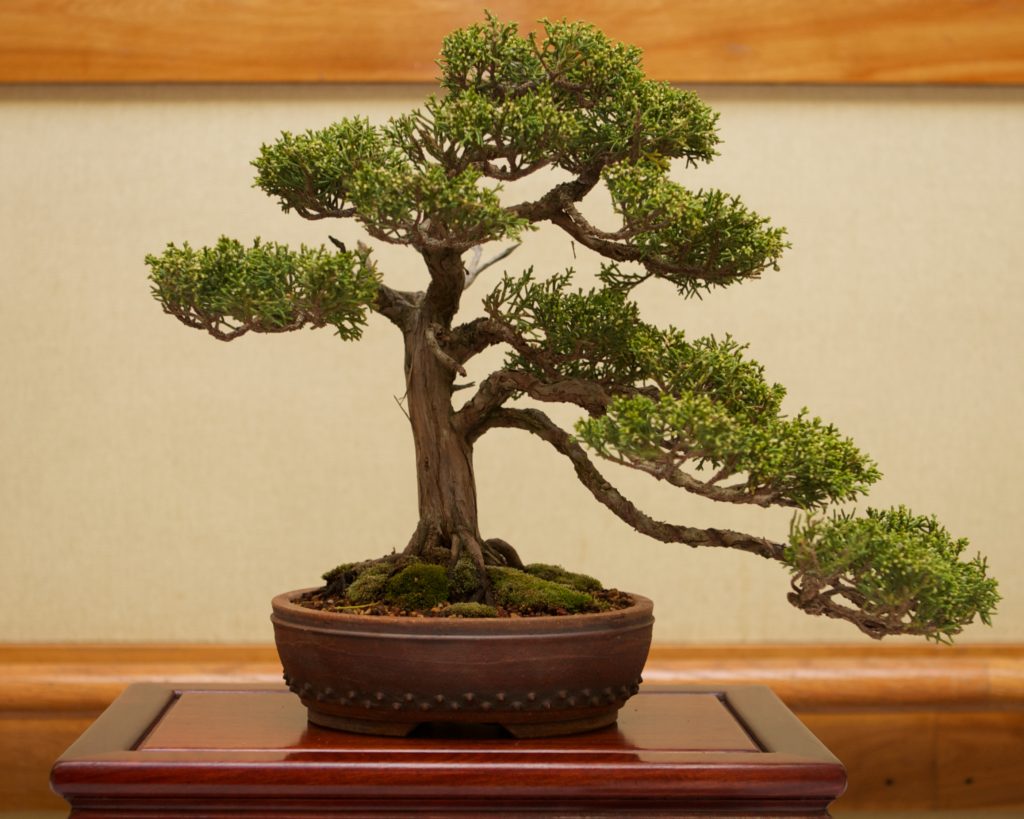 Sunday, April 11th at approx. 5:05 P.M. PT: Samuel Tan, president of Bonsai Society of San Francisco will describe the background and history of bonsai, and share an overview on how to cultivate a bonsai project at home.
The art form of bonsai captures the grandeur and beauty of nature on a reduced scale, producing miniature trees and plants. Similarly, naturally occurring and expressive stones that are categorized as suiseki are used to create landscapes like mountains and waterfalls. The bonsai display is the collaborative effort of a number of bonsai and suiseki clubs in the Bay Area including Bonsai Society of San Francisco, Marin Bonsai Club, Yamato Bonsai Kai, and California Suiseki Society. The bonsai exhibit has been a part of the Cherry Blossom Festival for many years, since almost its inception.