One of the delightful sights of the NCCBF is observing everyone's fashion. Every year, our fellow festival-goers inspire us with the wide-range of clothing from the traditional and formal kimono or hakama, to the casual yukata and jinbei on warmer days, to modern prints and anime-inspired outfits. As we get inspired roaming the festival grounds, the Arts & Crafts and Sakura 360 vendors provide us opportunities to find our next look!
Browse the following apparel vendors from your home. You can navigate directly to their sites or go to the 2020 Virtual Arts & Crafts Fair artisans' directory for a full listing of vendors. There are some special promotions going on this month or season! It's also a great opportunity to look for vendors with face coverings available. We hope you continue to stay safe at home. And please brighten our days with your new look by tagging #blossominplace #nccbf #nccbfvirtualfair and the respective vendors from whom you made the purchase. Thank you for supporting our community artisans.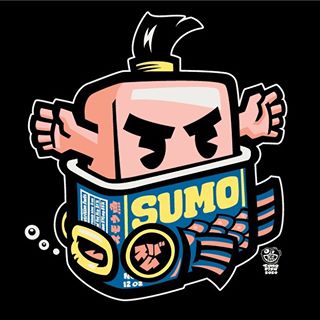 6 Degrees of Hapa is all about celebrating mixed cultures through apparel, art, and personal connections. My own hapa identity has always been a driving force behind the swag I create for 6 Degrees of Hapa and I draw inspiration for my art from imagery that I've grown up with and Hawaiian imagery to honor and acknowledge that "hapa" is a Hawaiian word. As my brand name suggests, 6 Degrees of Hapa has never been just about celebrating hapas as individuals, but also about celebrating our family, friends, and community who have supported us and lifted us up throughout our lives.
Established in 2011 by creator and artist Menh Voong comes a new brand of iconic art inspired by generations of comics, animation and pop culture. Devotion and passion are instilled in every product, making each piece limited and of the utmost quality. The brand BeeFy & Co continues to develop and grow for your collectible needs
Free US shipping on orders over $30
We are a US based company located in the sunny city of Orange of Southern California. We are Designers, Illustrators, Retailers and Manufacturers of fun and unique Fashion and Accessories. We are proud to be making many of our Designs / Merchandise / Products right here in our Shop/Warehouse in Orange, CA.
Cute and kawaii, character-driven apparel and accessories. You can check out our newest releases online featuring exclusive cherry blossom designs.
We create original Japanese-inspired characters in the form of apparel, clothing, toys, bags and other novelty items.
A portion of the proceeds will be donated to Save the Children's Pippi of Today's fund. I was really looking forward to being able to donate to this cause with the funds from SF Cherry Blossom as Pippi Longstocking is my childhood hero.
SF Bay Area handmade children's clothes and accessories with a focus on modern, organic and kawaii styles. Styles are inspired by my everyday moments with my children.
Asian-inspired clothing and accessories for infants and children.
Piximix is the best friend you never knew you had. Our unique brand of character-driven design was created just to put a smile on your face, a spring in your step and all that other sunshiney good stuff. We're dedicated to producing the absolute best apparel, accessories, toys, and specialty products that are extremely overactive imaginations can produce.
25% off using "CBF2020" on the store
Lyn Lai is a freelance illustrator, character designer, and anime fan-artist who enjoys drawing anime and video game-related illustrations. Her merch includes art prints, charms, ink drawings, t-shirts, stickers, art books, and her original comic book, Tantei-san's Sweet Home!
10% off promo for Sakura 360, use code "sakura360" at checkout
At Siamurai Apparel, we create unique and fun Japanese inspired design Streetstyle apparel by using traditional Japan's print design on fabric. Our popular designs are such as noragi kimono, ninja pants, samurai pants, and skirts design. This year we also have a new collection of antique Japanese Boro textile & FIreman's jacket. We also design & make custom Boro Jacket & custom Tabi shoes.
Free shipping on domestic orders
Hawaii-raised, SF-based illustrator Brandt Fuse created Sumofish, a brand/line of t-shirts that mashes up robots, ramen, squids, spam musubi, etc., in a graffiti style.
Free shipping on all orders $40+
VISUAL YOU is home to LOKISA, its unique fashion brand, established in 2006. We embroider and screenprint our products here in the U.S. and ship from Southern California. Our online sales are our only source of income amidst COVID-19. We appreciate every single order no matter what size during these difficult times. Thank you for your support. ♡ God bless.
Yume Glass Art
Art clothing & accessories made from kimono and kiln-formed fused glass jewelry.