Visitors of the 2017 and 2018 Northern California Cherry Blossom Festival may be familiar with the works of Mike Oshite, or Doggy Style Factory, who created the designs for Sakura 360.  Originally from Ibaraki prefecture, Japan, Mike moved to San Francisco in 1994 with the hopes of joining the George Lucas studio.  Learn about his process and artistic background below!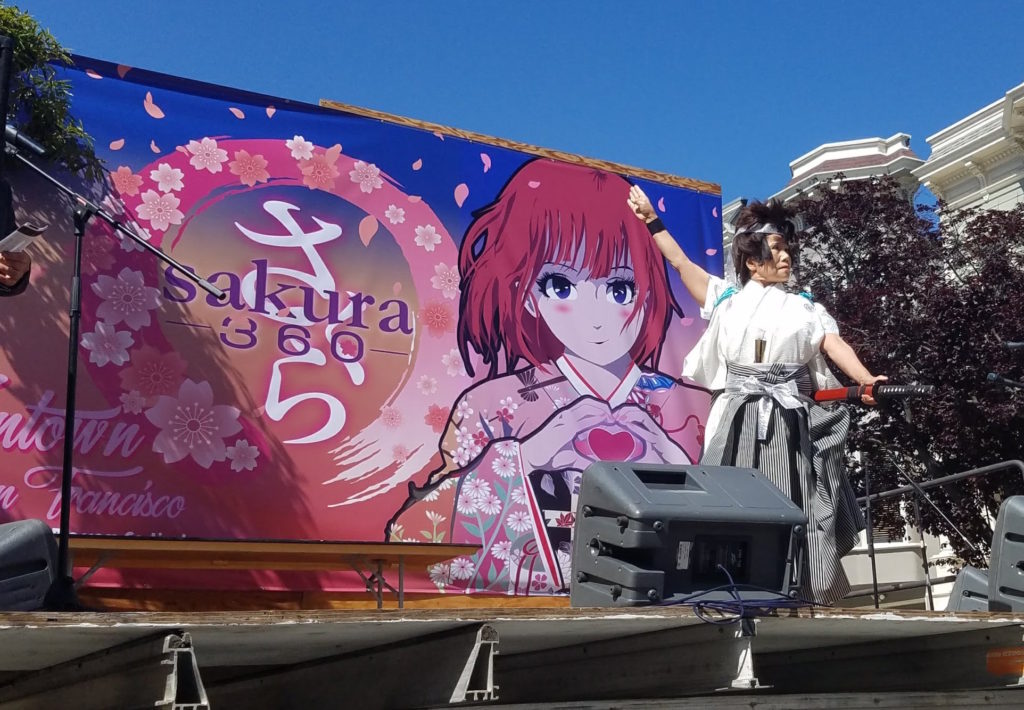 Q:  How did you first learn about the Cherry Blossom Festival in San Francisco?
A:  In 2012, I designed the main CBF Poster and that was the first time.
Q:  What are your preferred art forms?  Where did you learn your trade?
A:  Draw and design mechanical things.  When I was a kid, I was always drawing something.
Q:  What did you study before design?
A:  I studied industrial (product) design in university.
Q:  What is your professional experience?
A:  I design Japantown street signs for the City of San Francisco.
Q:  What tools do you use when you design?  Do you sketch on paper or is it all digital?  
A:  First draw it and scan to a computer then draw with Illustrator and Photoshop.
Q:  What do you like to do for fun?
A:  Watch The Walking Dead and Star Wars.
Q:  How can fans see more of your work?
A:  On Instagram.
Want to get involved with the Festival?!  Stop by the Volunteer Information Meeting on Thursday, November 8, 2018 from 6:15 PM to 7 PM at the Japan Center East Mall, 1F Union Bank Community Room!
RSVP on the Facebook event page.