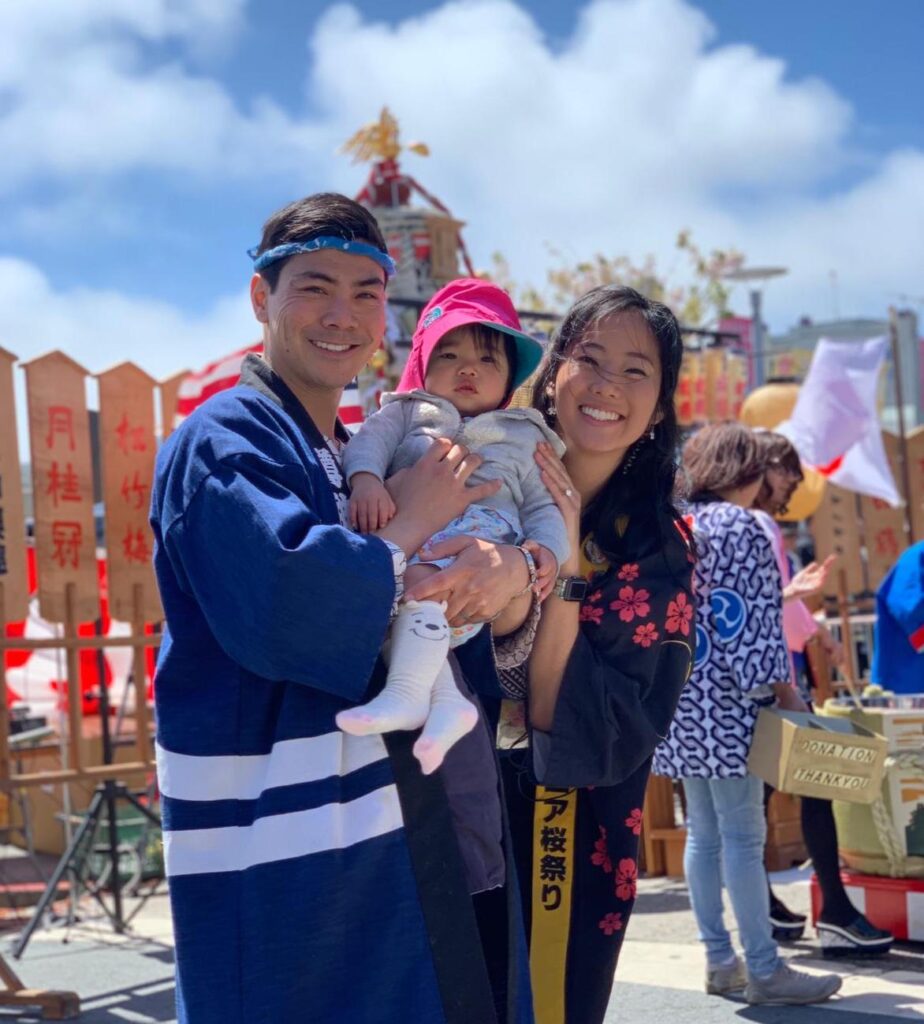 While our Festival has the most prominence in the month of April, a core group of committee members continues to volunteer year-round in preparation for the next. This year was no exception and included the challenge of converting the format into a virtual festival within weeks of the event (before Zoom had become a daily reliance). As we made preparations with limited capacity and time, Kiyomi Takeda, then Festival Co-Chair, exemplified her leadership and versatility. Read more about her years of dedication!
I am a shin-nisei/yonsei who was born and raised in San Francisco. My mother's family is from Yamanashi and my father is from Fukuoka. I grew up participating in activities in Japantown/Japanese community including J-league basketball, Nihonmachi Little Friends, JBBP, Hokkeshu Buddhist Church, Soko Gakuen, and, of course, the Cherry Blossom Festival. I am currently active in Japantown for Justice, Nichi Bei Foundation, Nihonmachi Street Fair, Osaka Matsuri, and the New Generation Nikkei Fund. I am an Occupation Therapist who specializes in stroke rehab at CPMC's Davies campus. I currently live with my husband Ken, daughter Himari and two bunnies (Azuki and Kinako) in the Fillmore District just 5 minutes walking distance from Japantown.
My earliest memories of the Cherry Blossom Festival were from playing koto at the Miyako hotel, selling oseki-han "happy rice" at the Hokkeshu Food Booth, and marching in the parade with the Nihonmachi Little Friends/Clarendon JBBP group. One of the most significant experiences that I had with the Festival was when I served on the 2010 court. This opportunity taught me what volunteerism means, about community values and opened my eyes to the incredible communities throughout Northern California, Honolulu, Seattle, and Little Tokyo.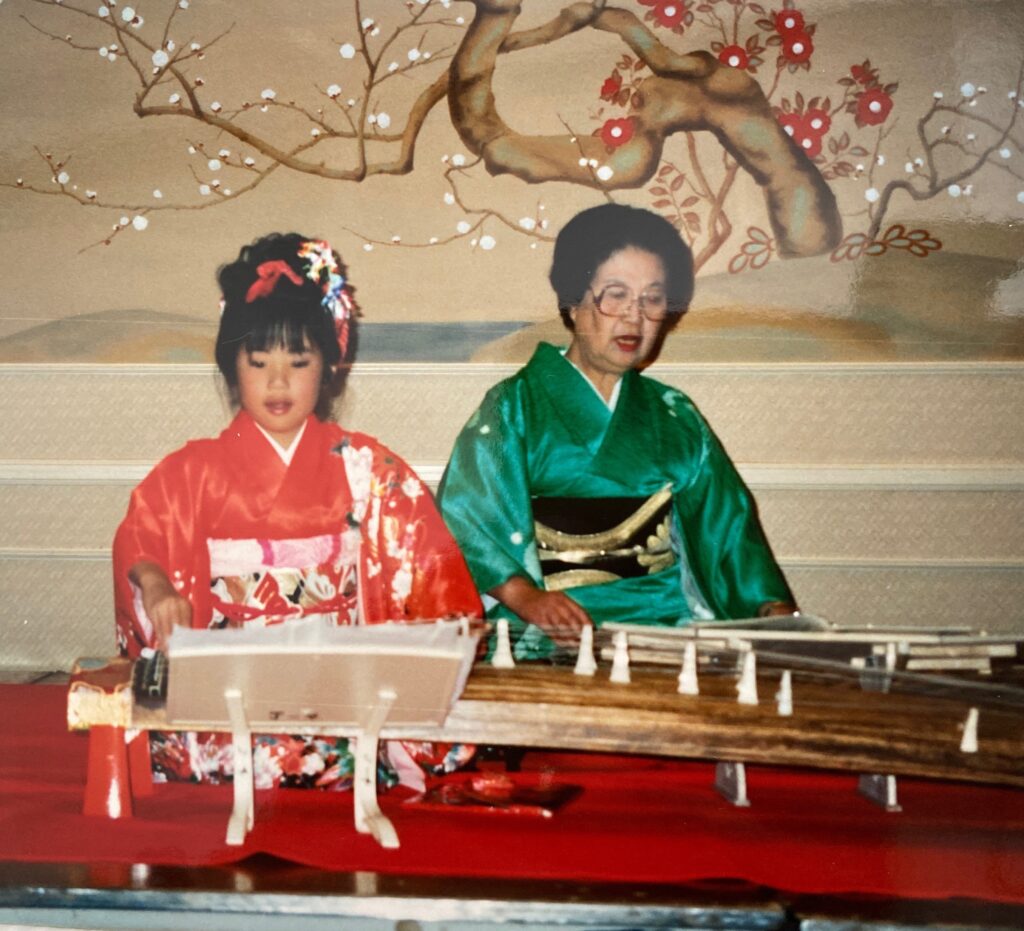 I officially joined the executive committee as the "Kids Zone" chairperson in 2006 coordinating the crafts and games for the children. I was so grateful for my brother, Shingo, who invited me to join the executive committee. The Festival always felt like an annual family reunion that our community looks forward to and I had hoped to find a way to contribute to this in some way. After a few years, I transitioned to chairing the Arts & Crafts area of the Festival (that was previously organized by Shingo). In 2017, I had the honor of serving as a general festival tri-chair during the 50th celebration. I continued to serve as general co-chair until 2020. It was truly one of my greatest honors and such a privilege to lead such a dedicated group of volunteers. I am currently the secretary of the Sakura Matsuri, Inc. Board, a festival advisor, and the Development Chair.
I look forward to expanding, welcoming, and including more leadership and representation from the Japanese American communities outside of San Francisco onto the festival planning committee. I also look forward to continuing to strengthen our relationships and build new relationships with partners and guests from Japan to bring the best of Japan's traditional and modern crafts, arts, foods, trends, and innovations to our Northern California community. I also look forward to continuing to partner with and uplift our existing and longtime participants, performers, exhibitors, nonprofits, artisans, merchants, and sponsors as we continue to navigate challenges such as COVID-19. There is so much to look forward to!
I have such deep respect and admiration for our artisans and all that they contribute to the beauty of our festival. Our artist community is amazingly talented yet humble and community-minded. It was such a pleasure getting to know each of them during my 8 years as [Arts & Crafts] chair.

-Kiyomi Takeda
---
Kiyomi's continued commitment to the artisans was palpable as she advocated to convert the Arts & Crafts experience of the Buchanan Mall into the Arts & Crafts Virtual Marketplace to ensure that their opportunities were not lost. Over the last four years, committee members have been inspired by Kiyomi's supportive leadership style. We sincerely appreciate her dedication to the Festival and Japantown community.