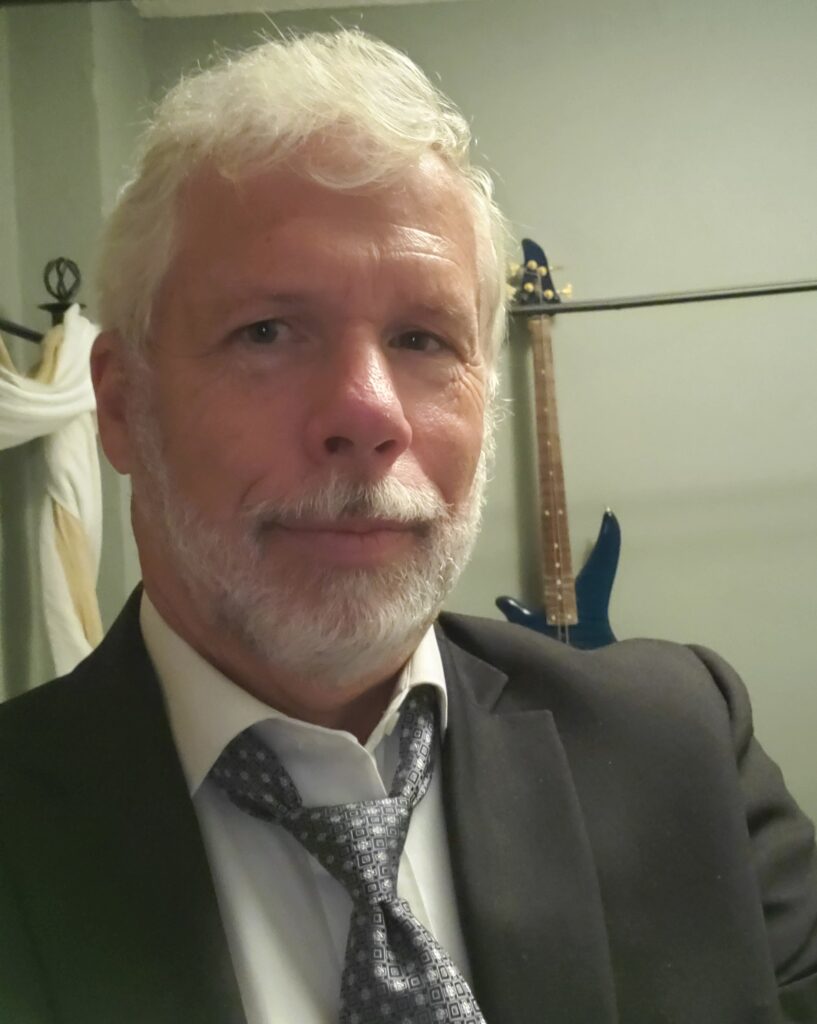 The Japanese Cultural and Community Center of Northern California (JCCCNC/the Center), in San Francisco Japantown is a unique indoor Festival venue that provides visitors a "one-stop-shop" experience of cultural presentations and performances. This quiet, focused venue allows for various traditional and folk music, dance, and cultural art groups to share their culture and talents.
Festival Committee member, Dave Dunham, has been dedicated to supporting the performers and artists at the Center for nearly a decade. While the stage is always a beautiful scene to behold, the coordination behind the scenes is sometimes stressful; these moments are superbly managed by Dave. Every morning before a performance day, you can find him on the Center's stage floor, checking the carpeting to remove any sharp objects to ensure our performers' safety. We are fortunate to have a caring stage manager like Dave!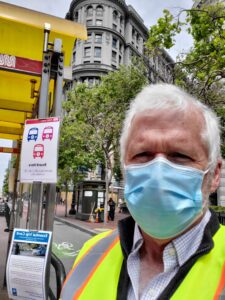 I have felt connected to the community, and to the Japan Center specifically, for many years. In high school, my close best friend was Japanese-American. He and I often came to the city from Palo Alto to shop for books at Kinokuniya and eat something in one or the other of the restaurants at the Japan Trade Center as it was known then.
Later, while working for a local parking operator and helping out with the Obon festivals at the Mountain View Buddhist church, I was offered the chance to manage the garage at Japan Center, and jumped at the chance. With its unique murals and convenient location, the Japan Center Garage had always been my favorite garage to park in SF. As the garage manager, I felt the need to give something extra of myself to the community and volunteered to help out with the festival.
I am currently working for SFMTA as an analyst in the Parking and Curb Management group, overseeing daily operations at city-owned parking garages and lots.
For the Northern California Cherry Blossom Festival, I curate the artists and performers and stage-manage the cultural events performed at the JCCCNC Stage, working closely with Steve Hirabayashi to provide a rich and varied program of traditional performances and demonstrations each year.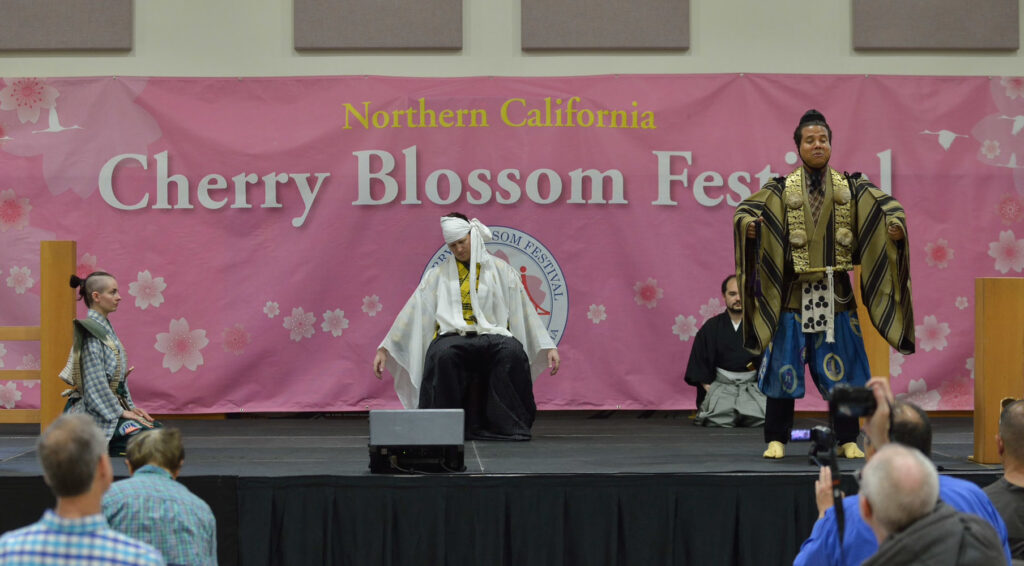 I hope to help to keep the festival alive, vibrant, and an attractive draw to visitors both in person and virtually.

– Dave
Read more about our Festival's cultural programming on our site.
Some of the Center's performers were also featured in the 2021 Virtual Festival.