Our 2020 Virtual Arts & Crafts Fair is packed with talented artisans. If you're looking for original works of art, this is the perfect place to begin. We often find meaningful pieces in the most unexpected ways. It also happens that you would be supporting our community of artists in a time when we need each other the most. Even though we're not strolling through Buchanan Mall, we hope that you enjoy scrolling below and discovering the following cool artisans and their creations.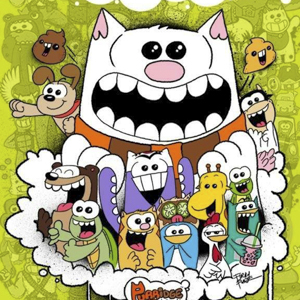 My medium is watercolor, acrylic, and gouache on Japanese silk. The technique is the labor-intensive "gongbi" style of traditional Chinese brush painting, whereby multiple light washes of color are applied in successive layers to build up the intensity of colors.
We create original Japanese-inspired characters in the form of apparel, clothing, toys, bags and other novelty items
I was an interior designer for many years before deciding to pursue a full-time art career. After some experimentation, and many messes, I started screen printing my images on my large supply of wallpaper samples. I quickly discovered that the images not only had significance to me but also to the people I'd met through my art.
Original Pop Culture/Anime artwork and prints
Beautiful nature landscape photography.
Hello! I'm a Filipino American artist that loves to create bright illustrations, wooden charms and vinyl stickers. My main focus presently is my Pre-colonial Filipino Deities zine project, 'Diwata'. Volume 1 is now ready for people to read!
My name is ClarizeYale (KLUH-ree-zee-yayl ) and I am a Pinay (a colloquial term for Filipina or Filipina American) artist and illustrator, born and raised in San Francisco, CA and I help brown women be seen by creating art and illustrations that represent us. I am a visual storyteller and so my work illustrates reflections of myself, my experiences, and the shared experiences of others. I am also a life long learner and illustrate my findings and studies as I learn and explore more about my ancestral roots.
Real, handmade Japanese Ukiyo-e prints, but with a twist! Our prints feature modern pop culture icons from anime, comics, and video games. We also have high-quality enamel pins, which you can find here.'