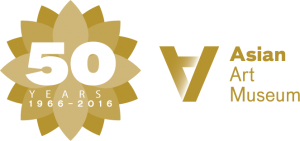 The Northern California Cherry Blossom Festival is pleased to announce a special event where the Asian Art Museum's booth at this year's will focus on a "Wish for World Peace." The booth will be an interactive art experience with local artist Rie.
Festival-goers can color one of the 1,000 cranes Rie has drawn on stickers, then post their creations onto a large canvas. The canvas artwork will take form over the course of two days, April 9 and 10. People are encouraged to post photos of themselves and the artwork on social media, and those tagged with the Asian Art Museum handle (@AsianArtMuseum) are eligible to win the artwork!
The Asian Art Museum is one of San Francisco's premier arts institutions and home to a world-renowned collection of more than 18,000 Asian art treasures spanning 6,000 years of history.