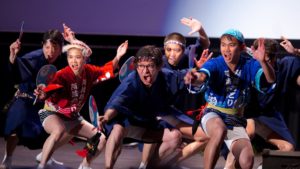 One of the highlights of the Northern California Cherry Blossom Festival is the Kayo Parade. Now in its 50th year, the show is popular not only in the Bay Area, but also in Japan.
The first half of the show will showcase over local singers and performers from throughout the greater Bay Area, California, Washington, as well as a Japanese classical dance performance.
Special Guest
Daisuke Ohi
Date and Time
Sunday, April 9th
12:00 PM Noon
Location
Kabuki Cinemas
Post & Fillmore Street
San Francisco
Suggested donation
$30 (no refund)
For more information and to purchase tickets, contact Taniguchi Music Production at (707) 448-3199. Ask for Akiyo, she is there to help you.