Discover the treasures of Japantown through the Cherry Blossom Festival experience!
The NCCBF Scavenger Hunt did not take place in the 2021 Festival, but we invite you to visit San Francisco Japantown to enjoy the sights, shopping, and dining! Share your experience and photos with NCCBF by tagging us at Facebook @nccbf and Instagram/Twitter @nc_cbf. We hope to resume our scavenger hunt at a future in-person Festival, and please check back our website for updates.
Revisit the 2020 Virtual Festival Scavenger Hunt. We are grateful for our virtual festival participants for playing along the scavenger hunt and tagging our social media platforms!
Meet NCCBF Scavenger Hunt Co-Chair, ClarizeYale in her Committee Member Spotlight blog.
---
The Scavenger Hunt will return to the Northern California Cherry Blossom Festival and we are excited to help you discover the treasures of Japantown that make every year's festival possible.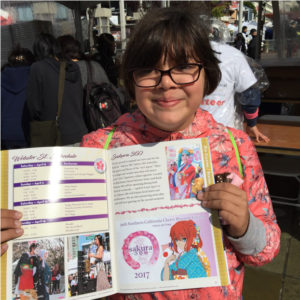 Each mission and activity will challenge you to attend and experience, learn and discover, and take photos and videos of the groups, non-profit organizations, businesses, and the hundreds of volunteers that make up the Festival.
Players with the highest number of points (per day) will have the opportunity to win a prize on each day of the Festival. Each day, the points will reset for a brand new game. Players can only claim their prize once to allow other players the opportunity to play and win.
Please join us for both weekends of the Festival for our app-based scavenger hunt powered by GooseChase. To participate: download the app – GooseChase in your iOS or Google Play store and search for 2019 Cherry Blossom Festival Scavenger Hunt and join in on the fun!
Have any questions? Need help? Learn more detailed instructions for how to play the scavenger hunt. Visit our Festival booth located at the second floor entrance of the Japanese Cultural and Community Center of Northern California (JCCCNC/the Center) at 1840 Sutter Street for more rules and information. You may also email the NCCBF Scavenger Hunt Committee at scavengerhunt@nccbf.org.
We hope you enjoy your experience, and thank you for playing!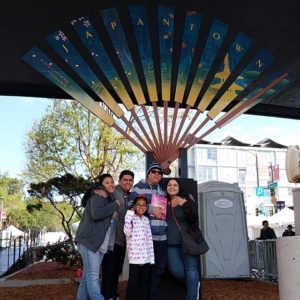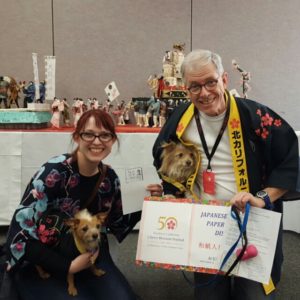 ---
Mobile App powered by GooseChase