Raffle Winners
2018 Northern California Cherry Blossom Festival Raffle Winners announced (PDF)
Winners can claim their prizes at 1610 Geary Blvd, San Francisco, CA 94115 during business hours. Contact (415) 567-4573 with any questions.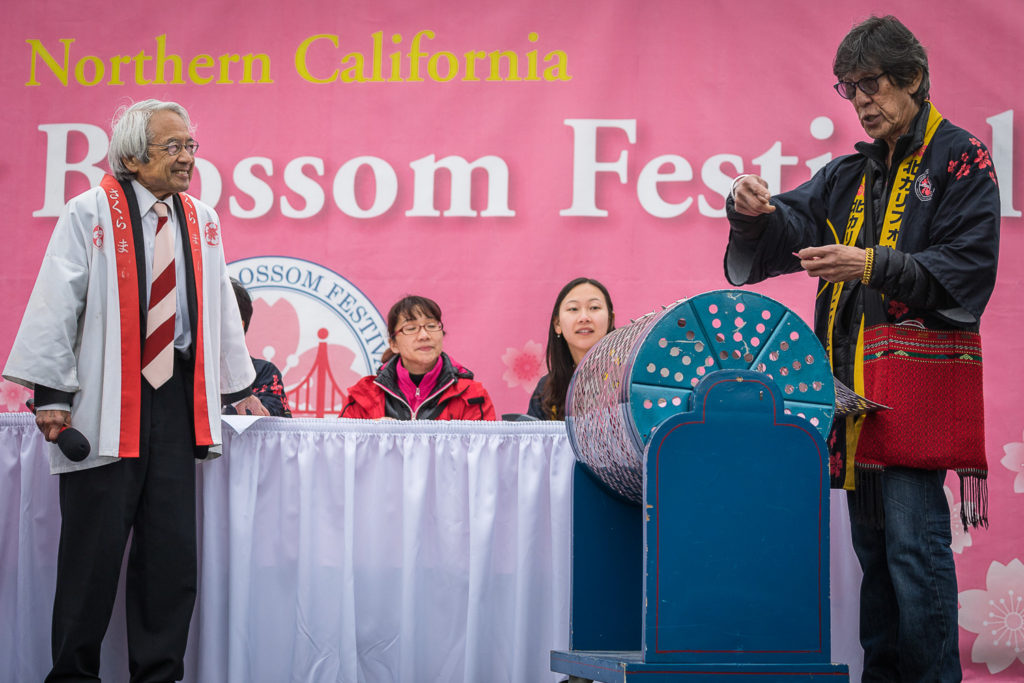 Purchase
Support the Festival by purchasing a raffle ticket!
The raffle is one major way to contribute towards our next 50 years of bringing Japanese and Japanese American culture to the Bay Area!
Tickets are $2.00 each
or
1 book of 6 tickets for $10.00 (One Ticket Free!)
Tickets are available NOW at select stores in the Japan Center Mall. Raffle posters will be present on the store fronts.
Tickets can be purchased at Union Bank, California Bank & Trust, and at the information booth during the festival.
This Year's Prizes
GRAND PRIZE
$10,000.00 Cash
FIRST PRIZE
Round Trip Tickets for Two to Japan + 3 nights, 4 days hotel stay
Courtesy of Japan Airlines and Kintetsu International Express
SECOND PRIZE
Round trip tickets for two aboard American Airlines
Courtesy of American Airlines
THIRD PRIZE
Samsung 55″ Ultra HD QLED T.V.
FOURTH PRIZE
Samsung Galaxy Tab S3 Wi-Fi 32 GB
FIFTH PRIZE
TOTO Washlet
Courtesy of TOTO
Additional prizes to be announced!!