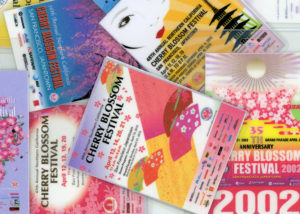 Thank you for your interest in covering the 2017 Northern California Cherry Blossom festival presented on April 8-9 and April 15-16. Visitors totaling 200,000 from around the greater Northern California, SF Bay Area and the world attend our festival over four days and two weekends.
Media Requests
We appreciate the coverage that adds and enriches people's festival experience. Please email Greg Viloria, gviloria@nccbf.org for any media requests.
Press Passes
To apply for credentials, we need the request form filled out in its entirety to be considered.
We take your coverage plans into consideration when reviewing your application to cover the festival and expect coverage to be thoughtful, insightful, informative and consistent with your stated coverage plan.
Please fill out the Press Pass Request form. We will be in touch shortly.
Thank you for your interest in our festival.